Travel times and access from public transport
An independent organisation has completed a study of the average travel times by public transport for people attending the City Road site compared with average travel times to the potential site at St Pancras.
The study was based on the postcodes of all patients who attended Moorfields Eye Hospital, City Road, in 2017/18.
The analysis looked at routes by rail, London Underground, light rail and Metro services, buses and trams. It also took into account the future Crossrail and Elizabeth line links.
Download the full report on patient travel times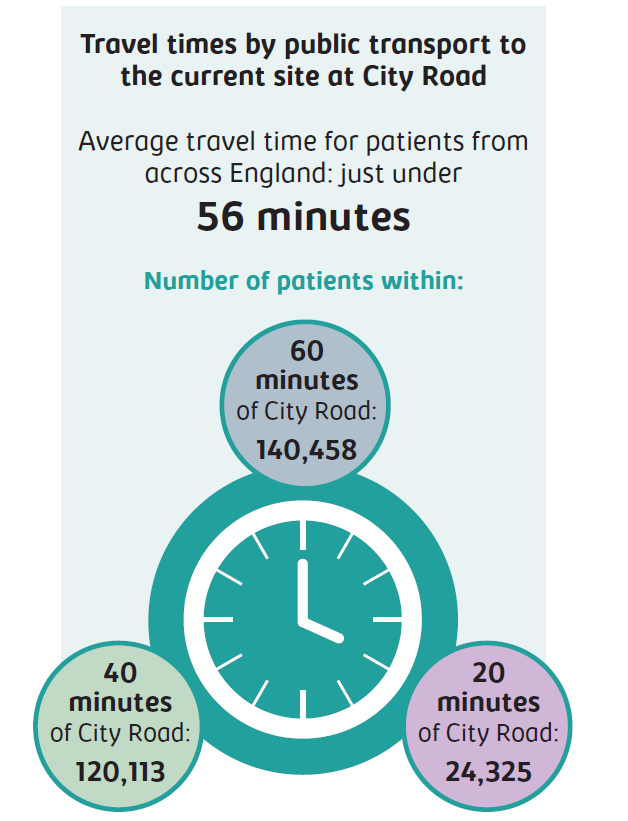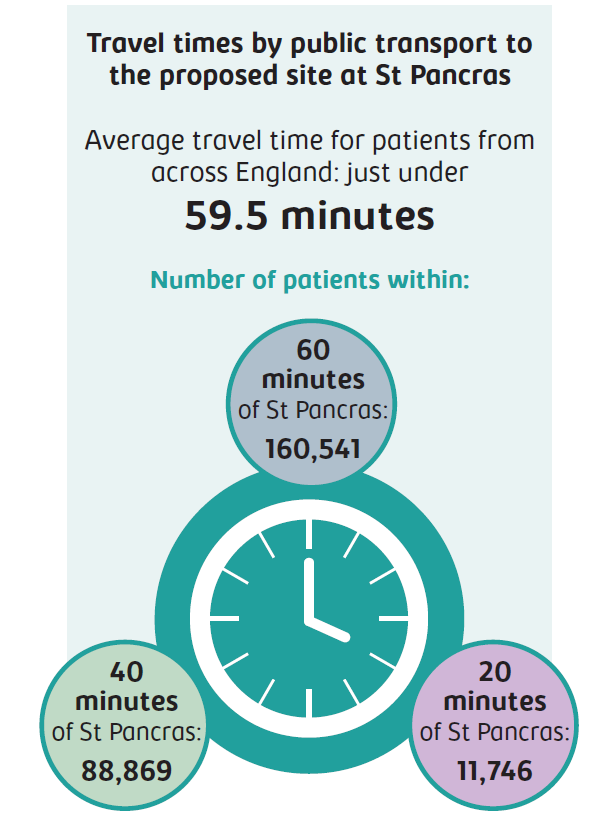 Impact on journey times
The map below shows that the majority of areas across the UK, particularly areas in the west, would benefit from a shorter travel time to St Pancras than the journey time to City Road. The areas east of London including Essex, Suffolk and Norfolk show where the journey times are potentially longer.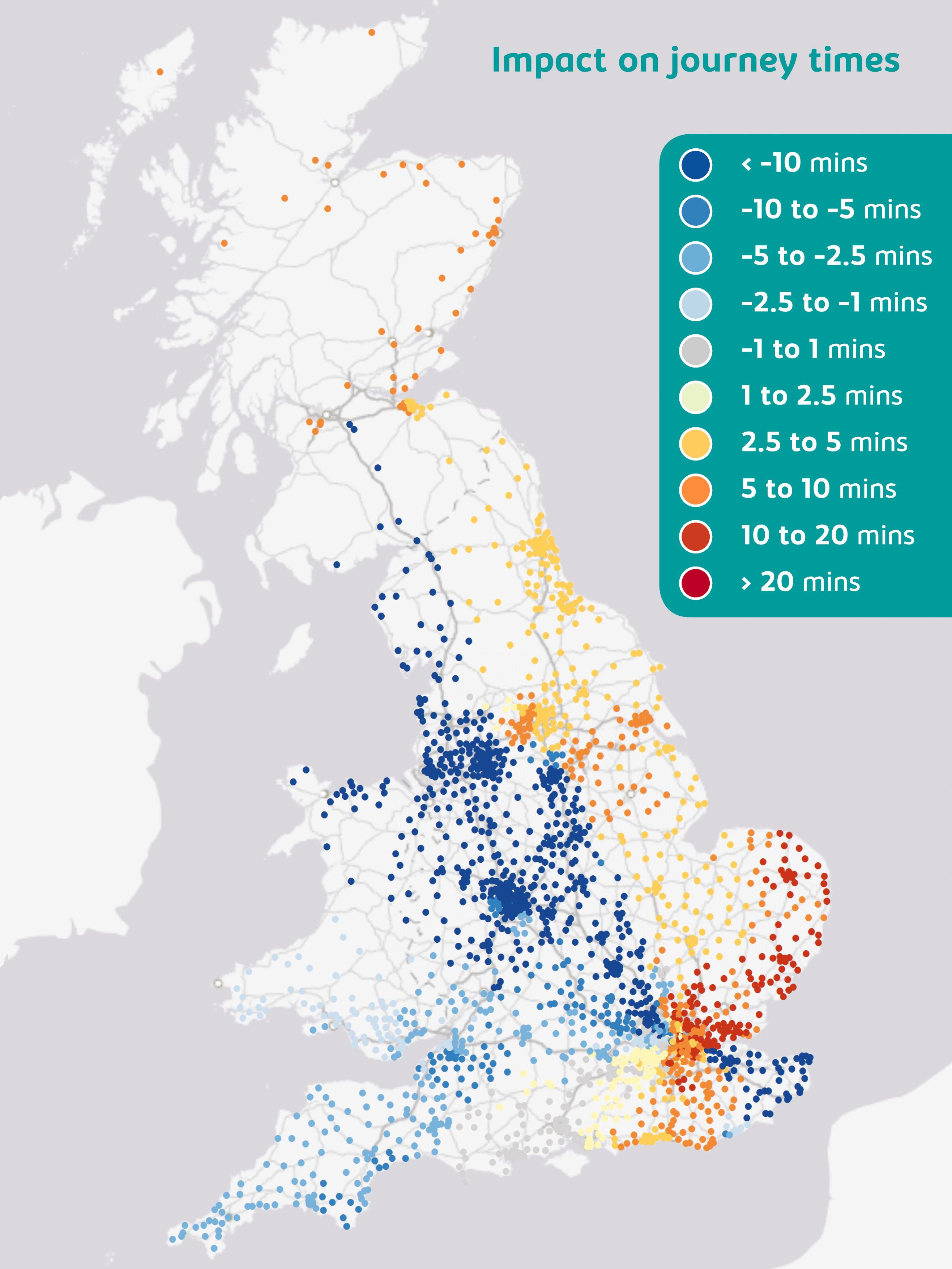 Access from public transport to the proposed new centre
Our discussions with people so far have shown us the importance of accessibility and that overall travel times for people with sight loss may be less important than the ease or difficulty of getting to the proposed new centre, particularly the journey to the hospital from rail, underground or bus routes.
The current routes to the St Pancras hospital site have some advantages, but also several challenges. King's Cross and St Pancras stations have undergone major refurbishments in recent years which have created step-free access and high-quality pedestrian walkways. However, they are both very large and busy stations with more entrances and exits than the underground station at Old Street.
Wherever the proposed new centre is located, we would develop an accessibility plan in partnership with mobility experts, transport authorities, local authorities, patients and their families. As part of a future planning application to the local authorities, we would work with Camden Council's planning department and others to include an audit of access routes and any necessary improvements and adaptations.
Leading eye charities, the Royal National Institute of Blind People (RNIB), and Guide Dogs for the Blind Association, are working with us to explore the issues and possible solutions. We started this work with a symposium in July 2019 that has brought together accessibility experts and people with sight loss.